What next for Hammersmith Bridge?
The closure of Hammersmith Bridge to motorised traffic in 2019 was not the disaster that was reported by many news outlets. Until it was closed to everyone on August 13th 2020, many people were delighted that they could now use the bridge in relative peace and safety.
But what's next for Hammersmith Bridge? Should it be "fixed" to allow car traffic to cross it again? Or should only pedestrians and people on bicycles be allowed? And what about e-scooters, buses, ambulances, etc?
An accidental LTN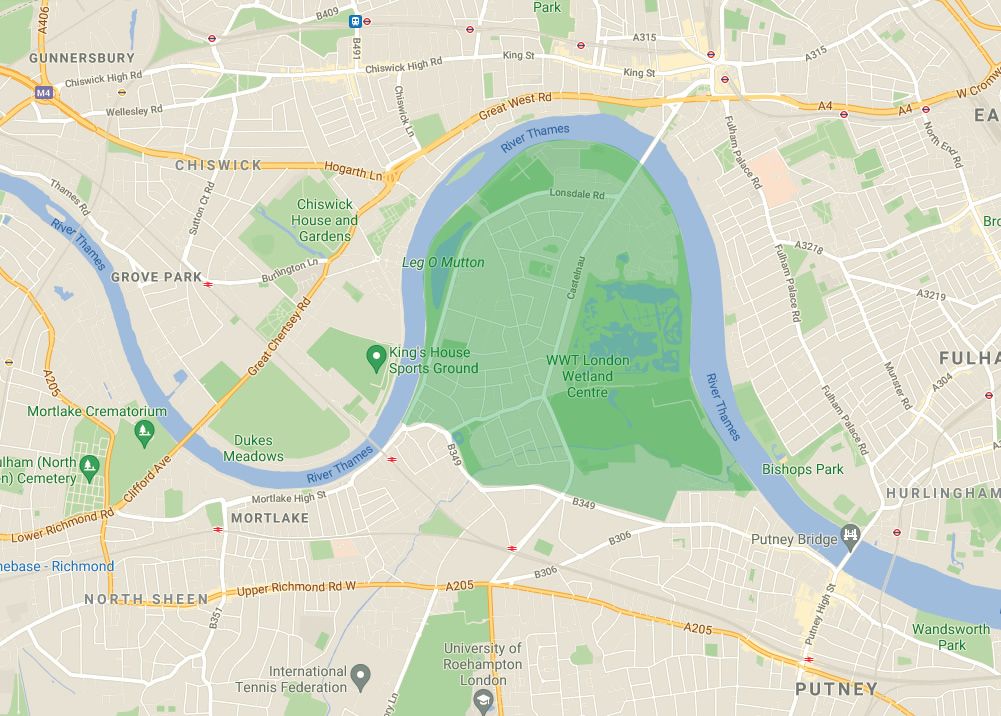 Much of Barnes has become an accidental LTN
Since it became impossible for car drivers to cross the bridge, much of Barnes has become a Low Traffic Neighbourhood (LTN), almost by accident. Barnes is no longer choked with through traffic passing through, queuing along the relatively narrow Rocks Lane and Castelnau to cross the river at the even narrower bridge.
Read more about the accidental LTN
"Displaced traffic"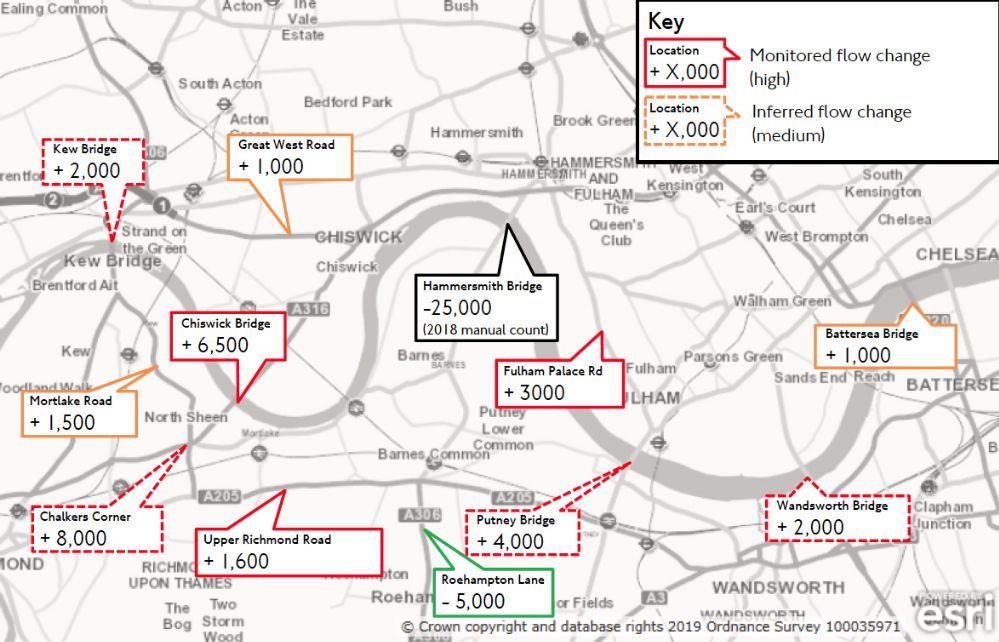 When the bridge was first closed to cars, there was an initial increase in traffic in surrounding areas, notably Chiswick and Putney bridges. This was caused by people who were used to driving, and simply tried to go by another route.
But plenty of people started to give up their cars, and switched to other forms of transport, leading to an overall reduction of traffic in the area.
Read more about the reduction in traffic
In an ideal world
The opening of the bridge to people on foot and on bikes isn't the end of the story. There is no doubt that the bridge still needs to be stabilised, and to be maintained into the future, so there is work to be done.
It's important that the powers that be see this as an opportunity to promote car-free travel, rather than return to the traffic jams of the past.
Find out more about the ideal future for Hammersmith Bridge
Next: An accidental LTN →
In this section: