Sarah Olney at Prime Minister's Questions
At today's Prime Minister's Questions, Sarah Olney asked Boris Johnson about the plight of Barnes residents caused by the closure of Hammersmith Bridge.
Of course, Johnson avoided answering the question altogether, and instead used his answer to give publicity to Shaun Bailey, the Tory candidate for Mayour of London.
You can watch the exchange below.
According to Boris Johnson, Shaun Bailey will be re-opening the bridge, and has secured funding to do so(!).
Shaun Bailey was quick to jump on board...
Sarah Olney has followed this up by writing to Mr Bailey, asking him to confirm that funding has been arranged, and asking for a timeline for its provision.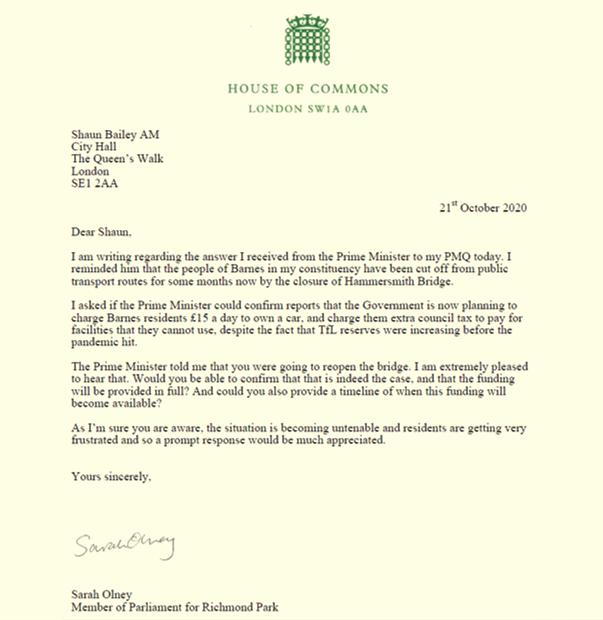 Sarah Olney's letter to Shaun Bailey (Click to zoom in)
Posted on 21st October 2020