New Civil Engineer: Designs for temporary bridge revealed ahead of planning meeting
From New Civil Engineer:
Illustrative designs of a temporary cycling and pedestrian structure to run alongside Hammersmith Bridge have been revealed ahead of a key planning meeting this week. As revealed by NCE in November last year, TfL tasked consultant Pell Frischmann to draw up detailed designs for a temporary cycling and pedestrian crossing adjacent to Hammersmith Bridge, while repair work is carried out to the Victorian structure.
Richmond Council is to consider the plans for the temporary cycling and pedestrian structure on Thursday this week. Ahead of that meeting, the council has released further details and images of the make-up of the structure.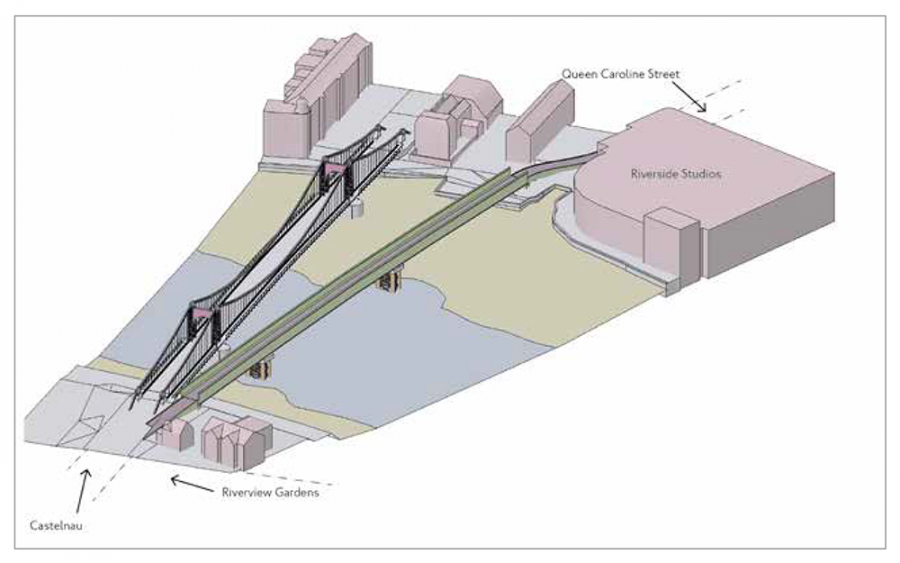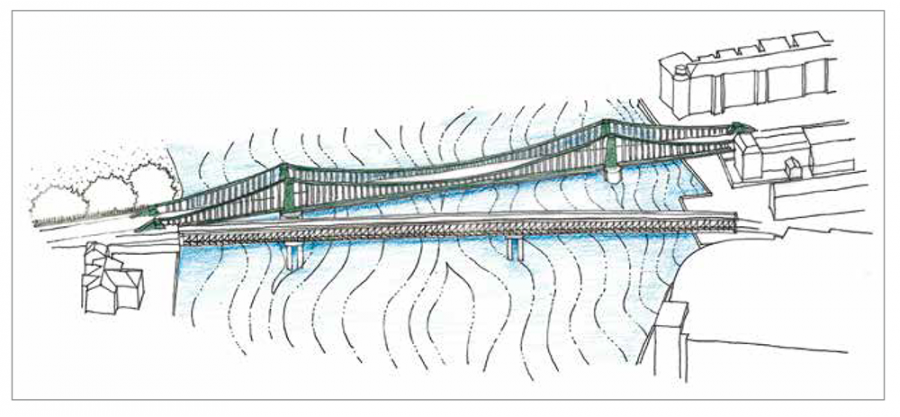 Read the whole article on the New Civil Engineer website
The new bridge will be 7 metres wide, with a 5.5 m deck for bicycles and pedestrians. White lines (possibly with a slightly raised line) will be used to separate bikes and walkers.
I must admit I'm coming round to the idea of a temporary bridge. The current arrangements on the bridge are just a mess, and it would be nice to be able to move freely over the bridge, on a bike or on foot, without worrying about which lane to use, whether or not to dismount, and so on.
And we are told that, in order to allow repairs on the main bridge to be carried out, it may have to be completely closed from time to time, so the temporary bridge will allow us to cross when this happens.
Most importantly, the erection of the temporary bridge doesn't necessarily mean that Hammersmith Bridge will be opened to cars again in the future.
Posted on 15th June 2020