Cyclists dismount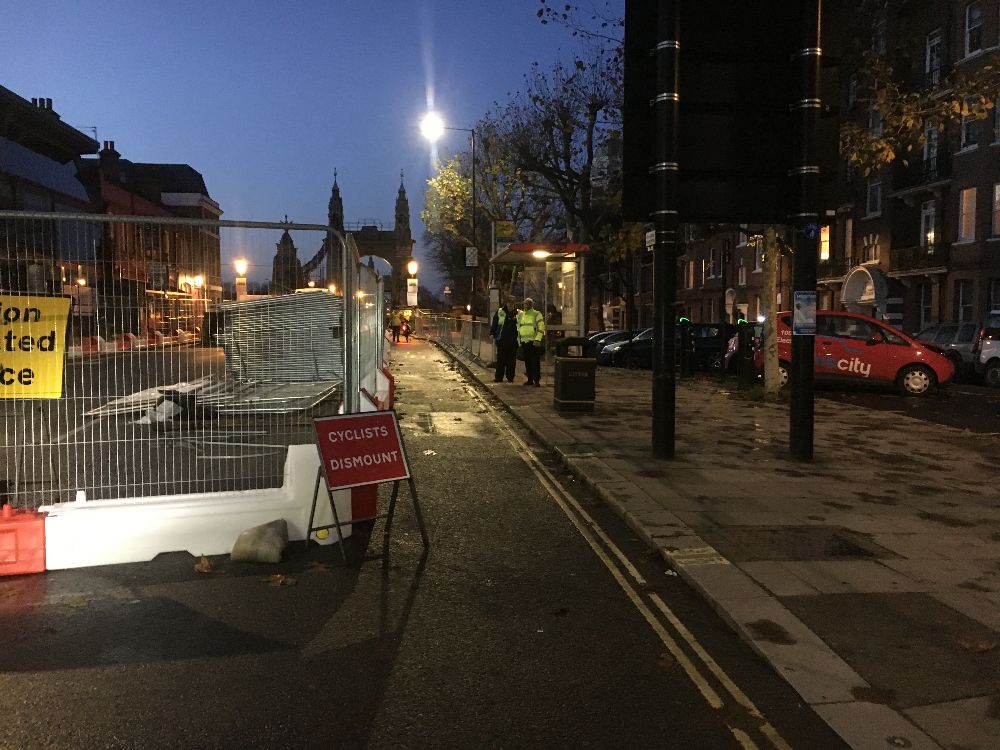 "Cyclists Dismount" signs and stewards at Hammersmith Bridge
People riding bicycles are now being asked to dismount and walk their bikes through narrow corridors at each end of the roadway of Hammersmith Bridge.
Once on the roadway itself, they can get back on their bikes and ride over as usual.
Signs (placed in the narrow entrance itself) and stewards are in place to enforce the new rules.
Fair play to LBHF and their contractors for keeping the roadway open, when they could easily have closed it altogether. But a person pushing a bike is wider than someone on a bike, and it would be easier to let people simply ride through the entrances as usual.
And of course there are some people who rely on their bikes for mobility, and find it hard to get off and walk.
I'd urge LBHF and their contractors to rethink their policy, and allow people on bikes to ride through the entrance and exit lanes. By all means, put up signs to warn that the lane is narrow and carries two-way traffic, but there's no need to resort to the rather lazy default of "Cyclists Dismount".
Posted on 29th November 2019