The Manser Practice reimagines road bridge with green space and traffic-free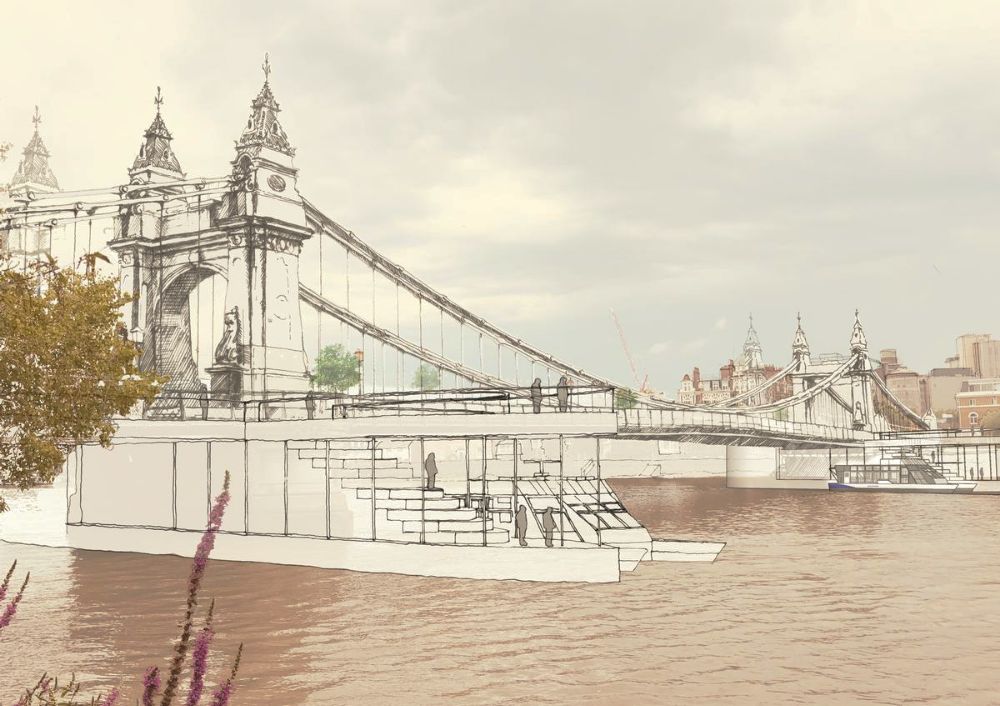 The Manser Practice, an architecture and interior design studio based near Hammersmith Bridge, has created a concept design reimagining the bridge with green public space for use by pedestrians, cyclists and riverboat users.
Their concept shares the space of the existing road deck, dividing it roughly along the centre to create a two-way cycle lane and green space for pedestrians.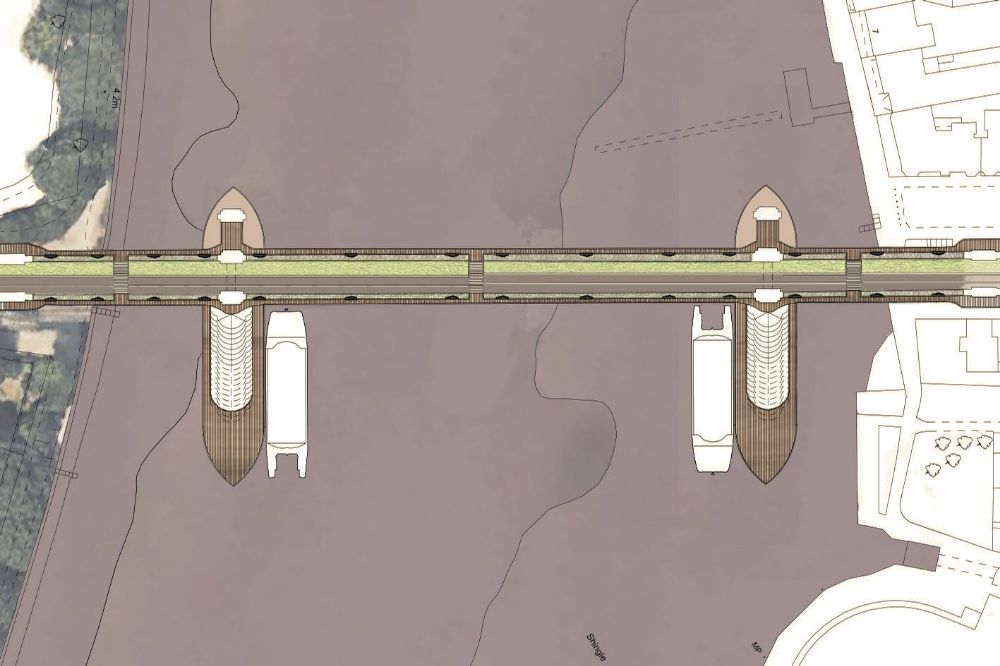 The plans also include pontoons attached to each of the bridge's two pedestals, to allow berthing for ferry traffic.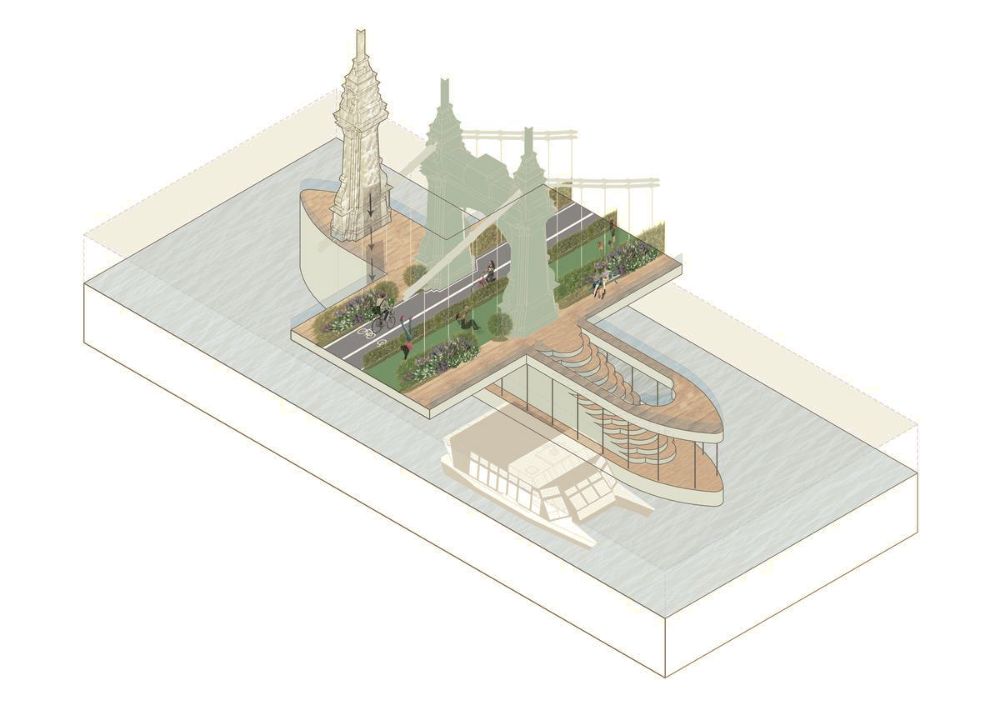 This is an excellent, imaginative idea from a practice based in Hammersmith Bridge Road. Being based so closed to the bridge, they are in a good position to see that the closure to motor vehicles has improved the local environment.
In fact, according to the Evening Standard, most of the practice's 40 staff are in favour of the bridge remaining closed to traffic. They say this would reduce pollution and encourage people to walk or cycle more.
Some people have questioned whether the tidal range would allow ferries to use the bridge - a legitimate worry. But whether or not the pontoons would form part of the final plan, the Manser Practice should be congratulated for coming up with a concept that doesn't go down the tired old route of restoring the crossing for private cars.
Posted on 1st November 2019