Changes in traffic flow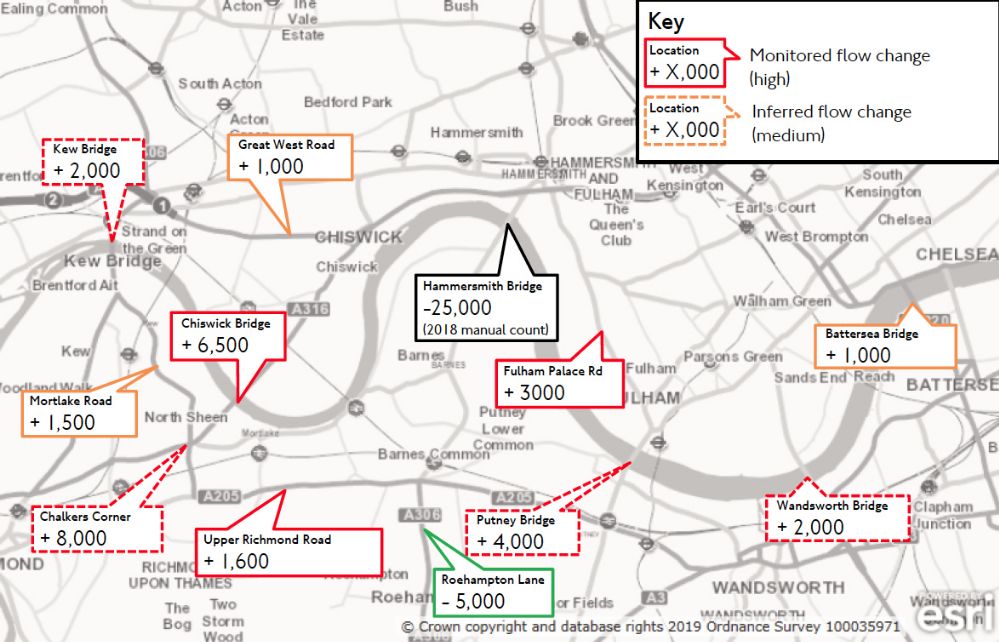 Data obtained by Tim Lennon through a FoI request to Transport for London shows an overall reduction in the total number of cars crossing the Thames.
Before Hammersmith Bridge was closed to cars, 25,000 of them crossed it every day. Since it was closed, the total increase in traffic over Kew, Chiswick, Putney, Wandsworth and Battersea bridges is 15,500. So it appears that around 9,500 car journeys a day have "evaporated".
Follow the link below to download the full report.
Download the full report (PDF)
Posted on 14th August 2019