Victorian splendour - good news or bad?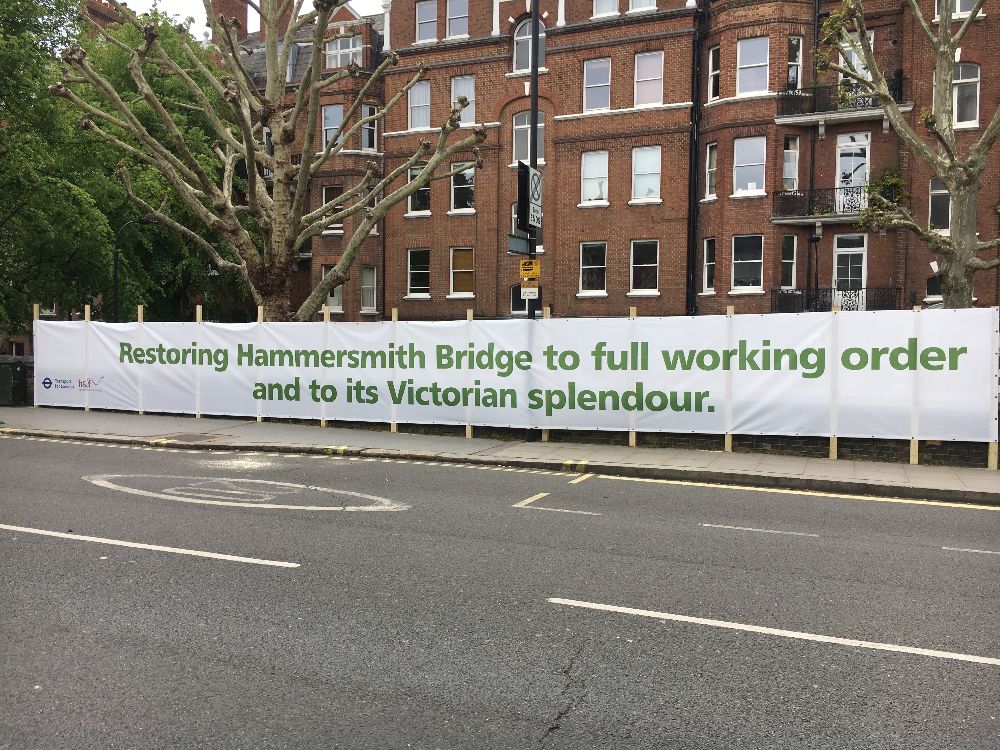 Banners have appeared on and next to Hammersmith Bridge bearing the TfL and LBHF logos.
Their message is: "Restoring Hammersmith Bridge to full working order and to its Victorian Splendour".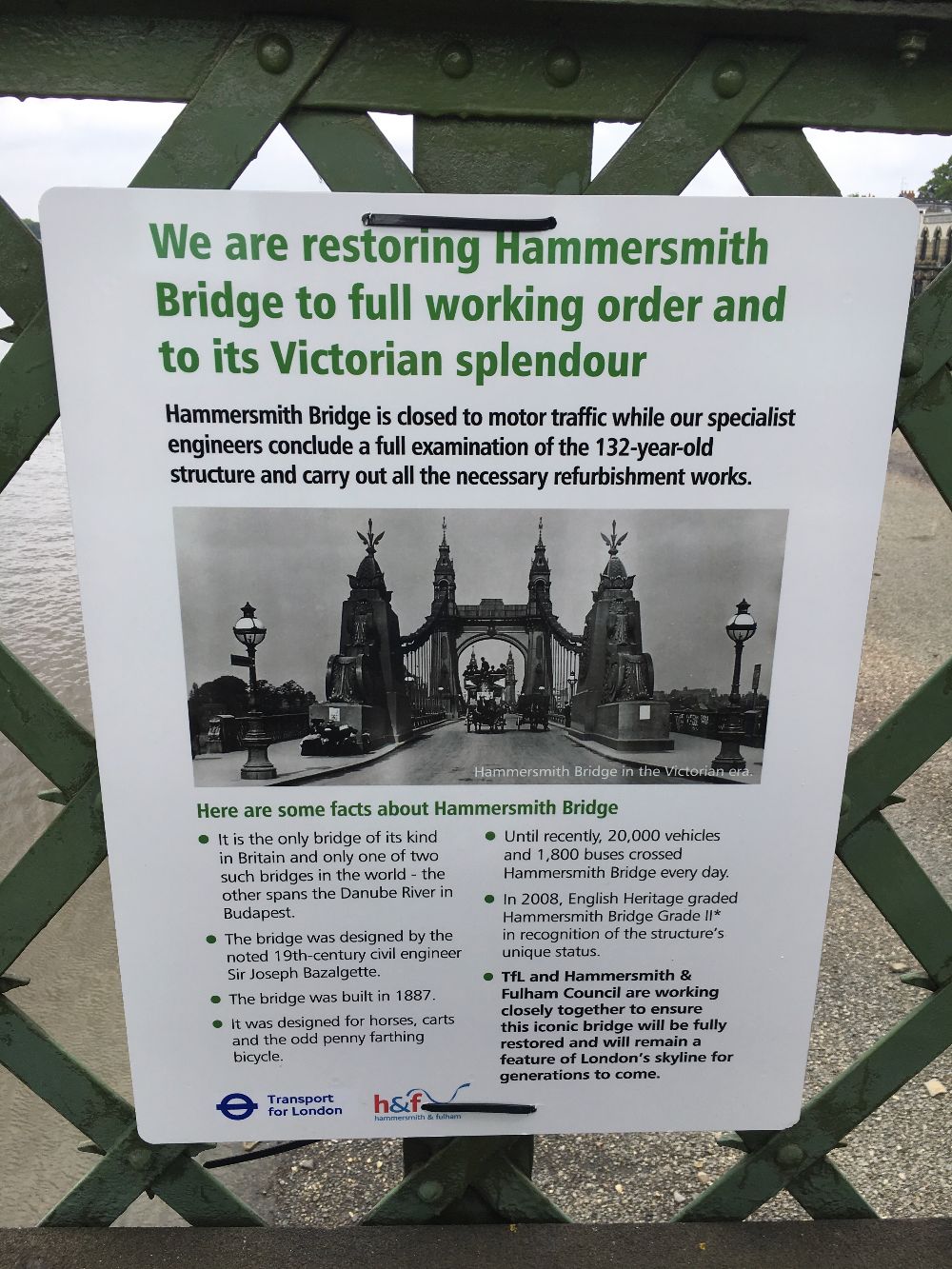 Smaller signs have also been fixed to the bridge with further information. However, there isn't a lot of detail about what works are actually taking place.
So is this good news or bad? Obviously, "full working order" could mean that the cars will eventually be rumbling back over the bridge in a depressing return to the traffic queues of the past.
But "Victorian splendour" sounds more hopeful - after all, there weren't many cars driving over the bridge in Victorian times!
What I do find boring is the political mud-slinging (by any party). Here is Greg Hands's (the Conservative MP for Chelsea & Fulham) contribution from this morning:
...which is really rather feeble and unhelpful. It seems that Mr Hands won't be happy until the Range Rovers are once again rumbling over the bridge.
Posted on 20th May 2019