Hammersmith Bridge reopens to pedestrians and cyclists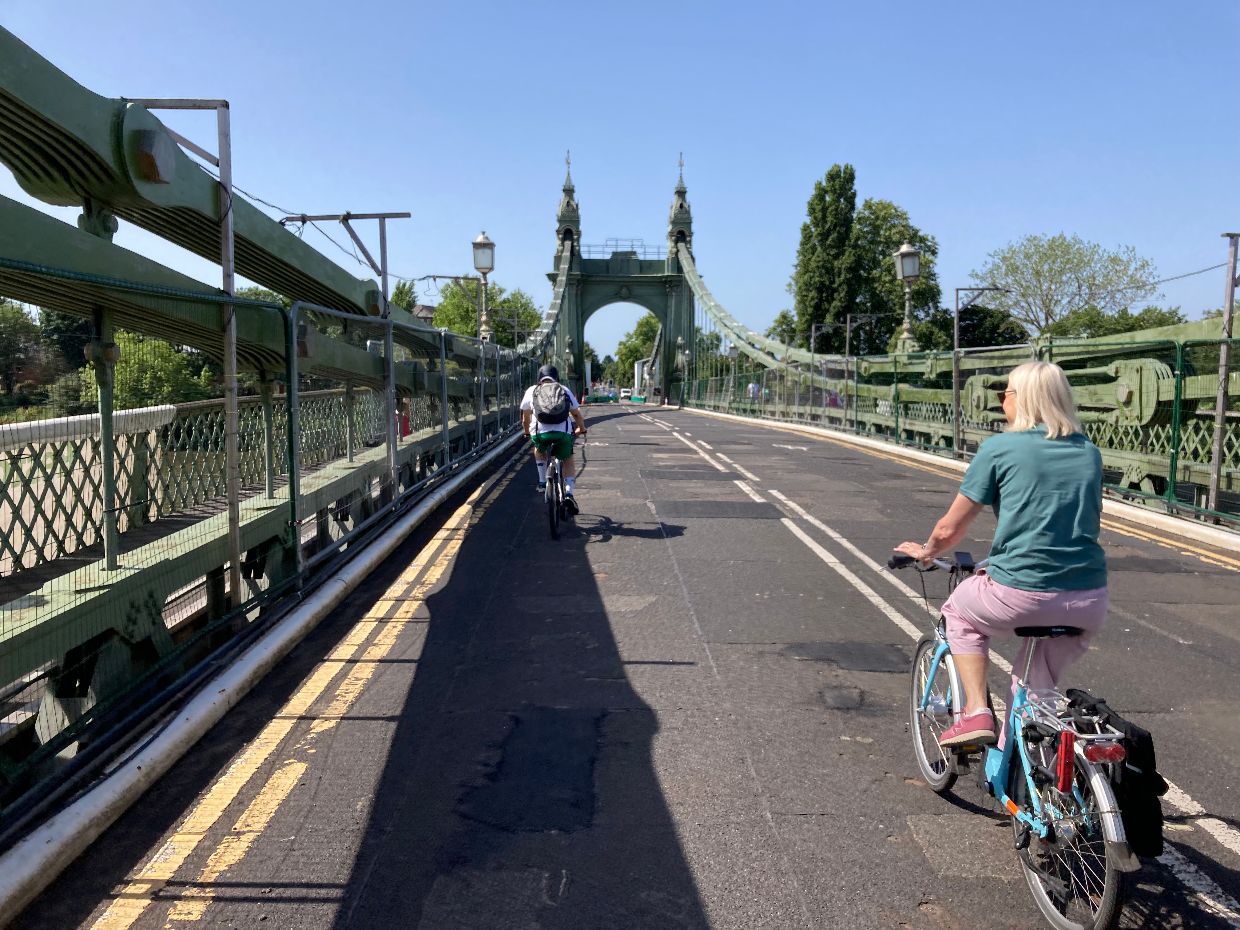 From the LBHF website:
Hammersmith & Fulham Leader Cllr Stephen Cowan has announced that Hammersmith Bridge is to re-open this weekend to pedestrians, cyclists and river traffic.
The decision follows a series of comprehensive safety investigations into the bridge and the successful introduction of an innovative temperature control system that helps prevent cracking in the 19th century cast iron pedestals.
Cllr Cowan announced the decision during a meeting with engineers at the bridge alongside Cllr Gareth Roberts, Leader of Richmond upon Thames Council.
Cllr Cowan said: "I am very pleased to confirm the latest advice from safety engineers is that we can safely re-open Hammersmith Bridge. We have instructed the team to do that. It will open this weekend.
"I know how difficult the last eleven months have been for people, particularly children needing to cross the river to get to school and those who need to attend medical appointments or get to work."
Read the whole article on the LBHF website
The bridge reopened on Saturday 17th July. Pedestrians are asked to walk on the left-hand walkway in whichever direction they are travelling, while people can ride bicycles over the roadway.
Recent checks undertaken by engineers have confirmed that "safety risk is kept acceptably low" due to the temperature control system on the anchor chains and the use of acoustic sensors which have been installed to issue alerts on further crack movements.
However, LBHF add: "These arrangements are temporary measures and not a substitute for permanent repair. The application of a permanent solution remains a priority. Without a funded plan for repair the limited current use must cease eventually. It is not acceptable in managing safety risk to rely upon interim measures indefinitely."
So, good news: people are able to walk and cycle over the bridge again. Remember, around 12,000 pedestrians and 4,000 cyclists used it each day before the closure.
But good and bad news: LBHF are still intending to make the bridge passable to buses (good news) and private cars (terrible news). However, given the wrangling that is no doubt yet to come over who foots the bill, this won't be happening any time soon.
And of course, if the bridge is going to be open again, that ferry is going to look a bit silly, isn't it?
Posted on 15th July 2021