Update: roadway of bridge closed to all users; walkways remain open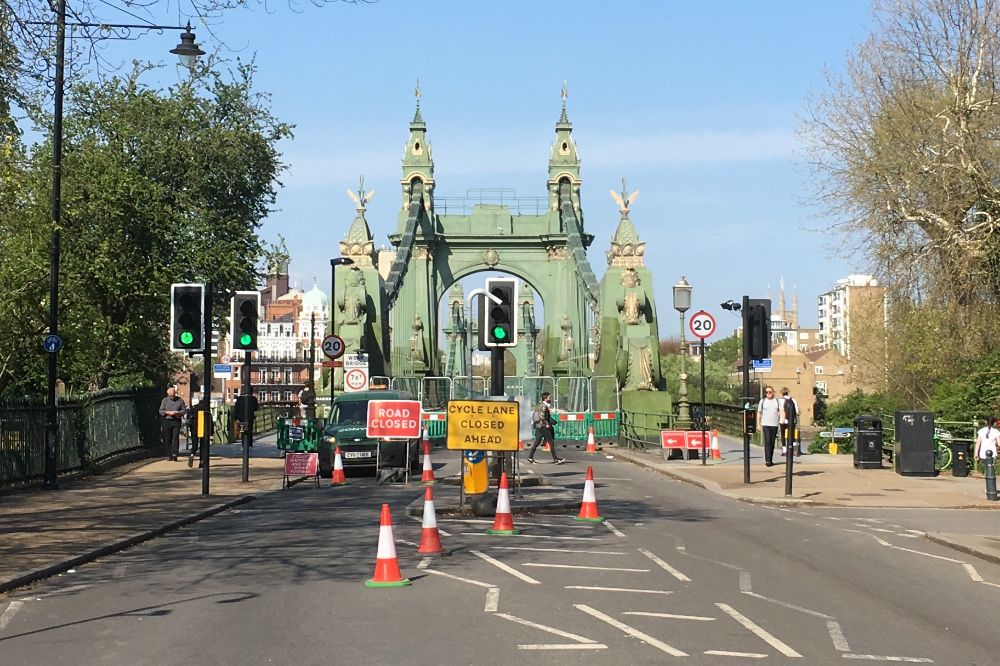 The central roadway of Hammersmith Bridge is now completely closed to all traffic, including pedestrians and people on bicycles. The reason for the closure is that work now appears to be starting on repairs to the bridge.
While this is a shame, because it was very nice to be able to walk or cycle across the bridge in peace and quiet, it's not all bad news. Pedestrians can still use the walkways at the side, as can people pushing their bicycles. It's a pleasant, five minute walk, with lovely views along the river.
At least it's still possible to do this without having to put up with the noise and pollution caused by motorised traffic on the bridge. Count your blessings!
Posted on 19th April 2019